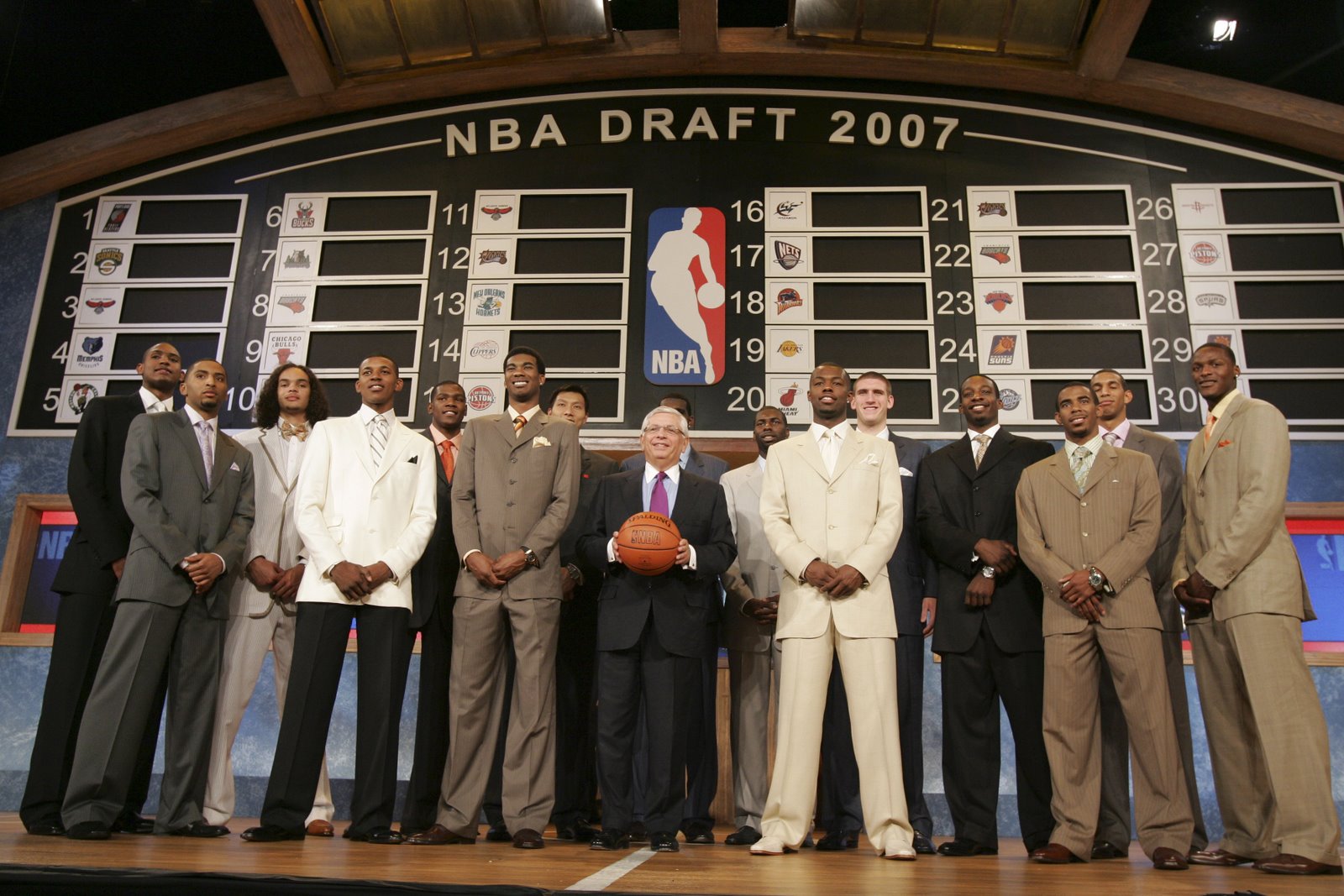 Let me tell you from experience: when discussing the NBA Draft versus the D-League Draft, there is no comparison.
That's not necessarily a bad thing, just an observation. Sure, the leagues themselves loosely resemble one another, especially when you consider that approximately one-fourth of the players on NBA rosters last season had some experience in the minors. But for the events that first determine where newcomers will begin their illustrious (and not so illustrious) careers, we're talking brand new Maybach and my 2000 tan Corolla.
I won't pretend to be the only individual who has covered draft night in both leagues, but I'm just as certain there aren't many of us. I've been "witness" to three number one overall selections: Greg Oden, Nick Fazekas and Jamaal Tinsley. For you draftniks, that would be the 2007 NBA Draft and the 2010 and 2011 D-League Drafts.
In June of 2007 I found myself just a few weeks removed from finishing my sophomore year of college, walking briskly towards the WaMu Theatre at Madison Square Garden as a part of DraftExpress's draft night coverage. Stranded somewhere between overwhelmed euphoria and dogged determination to fulfill the site's faith in me, I waltzed into the lobby of the building, slacks neatly pressed and laptop slung over my shoulder, only to find my media credential wasn't ready. After providing photo ID and proof of my affiliation, an additional photo was taken on site in order to serve as my press pass.
Fast forward to earlier this November. I'm making my way through the lower level of a Bismarck, North Dakota sports bar known as The Lodge, lugging a TV camera and tripod. I spot a front office member of the Dakota Wizards making small talk with season ticket holders as part of the team's draft party. I give a nod of acknowledgement and am led upstairs to a room no bigger than a suburban basement, where representatives from the Wizards and Golden State Warriors are anxiously awaiting the start of the draft. Unlike the hundreds of media outlets from around the globe that turn out for draft night in the NBA, only a reporter from another station and the local paper's Wizards beat writer join me in what can best be described as an old fashioned water cooler stand around.
Welcome to life in television market number 152.
2007, back in the Garden. NBA Commission David Stern strolls out to a podium to a mixed ovation of cheers and boos, while flash bulbs illuminate the massive theatre.
As the NBA Draft ceremoniously begins, reporters frantically work the phones hoping to glean any last bit of information about trades and draft selections. NBA staffers hand out media guides containing detailed backgrounds on all players who are in the draft pool. As I chat with a fellow DraftExpress writer, I spot Jay Bilas going over some final notes at ESPN's anchor desk for the World Wide Leader's coverage of the event. Not far from where we're standing, Andy Katz is settling into his specially designated perch from where he'll provide additional analysis.
In Bismarck, D-League Commission Dan Reed announces himself via league-wide conference call. Disembodied representatives from all 16 teams voice their presence as attendance is taken. I chat with the other two reporters about how deep into the draft we'll get before someone drafts a player nobody has ever heard of. This conversation takes place while standing around a party tray of chicken quesadilla triangles and pitchers of flat soda provided by the team.
In the time it takes the NBA to get through the first five selections, the D-League is already onto the second round.  Teams have exactly 90 seconds to announce their choices on speakerphone to the rest of the league. Before there's even enough time to debate over whether Jamaal Tinsley was the right call as the top overall pick over Alando Tucker (who has since bolted for Europe), we're already onto pick No. 10 with Fort Wayne selecting Northern Arizona's Cameron Jones.
Following each NBA lottery pick, top prospects gleefully greet Stern on stage before being ushered off to a live interview on ESPN and then finally to a back room where they are swarmed by the media. Few things can compare to standing in a horde of French speaking reporters as Joakim Noah holds court. Even fewer to being the first journalist to ask a question in English in over 10 minutes as the rest of the circle turns and stares at you with looks that straddle annoyed and confused.
In the D-League there are no calls on stage. There is no stage. Players learn their draft fate by tuning in to the league-wide phone conference via an inconsistent web stream, or by refreshing the draft headquarters page until new names pop up on screen.
Justin Johnson, a third round selection of the Wizards out of NAIA power Concordia-Irvine, told me that he almost missed his selection because so many names popped up on screen at once following a click of the refresh button. Imagine Stern inaudibly mumbling five names in a row as reporters, fans and draftees strain to listen.
There are some similarities. The war rooms are largely silent save for the occasional groan when a targeted player goes off the board, or cheers if he should slip. Dry erase boards are filled to maximum capacity with names and positions ranked in order of importance or potential. But NBA coaches don't have to step out into a hallway barely big enough to hold one person and answer questions for several minutes following their first overall pick.
Oh, the intimate awkwardness of trying to squeeze four people and two television cameras into a space no bigger than a bathroom stall.
When it's all said and done though, the aftermath is the same, if on different a scale. Teams and fans are excited and hopeful about their new players and media members immediately retreat to their respective offices and begin heaping praise or criticism on teams draft decision-makers.
The biggest difference is this: while NBA scribes can debate over well-covered athletes from major programs that play on national TV, before D-League reporters can produce a story, they must Google such noted institutions as Lee College and Texas State-San Marcos.
Related posts: