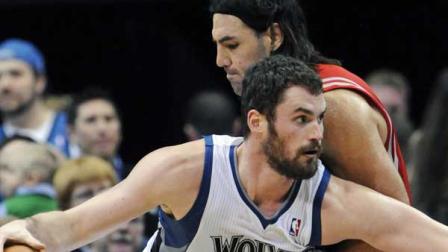 In this age of PER, plus/minus and Synergy, it seems almost barbaric to handicap a player's accomplishments against his team's record.  Wins, after all, are the product of the team, not one player. Still, the narrative that Russell Westbrook, not the Oklahoma City Thunder, is responsible for the team's playoff collapse persists. Winning may be the object of the game, but it is not one that can be accomplished by a single player. Once a player reaches a certain level of greatness, however, that is exactly what is expected of them: to win the games. Suddenly, it's not enough for a player to only produce otherworldly numbers. After all, what's the point of gaudy numbers if they don't translate into wins, or so the conventional logic goes. And if those wins don't come in a timely (see: immediate) manner, we cast the player aside, sneering as we dub him the "best player on a bad team." This is the unfortunate paradoxical burden placed on any player who dares aspire to greatness while his team wallows in lowliness.
But why is there such a desire to put a Maris-ian asterisk next to a great performance or season if it came on a losing team?
Kevin Love had more than his fair share of detractors when he won the Most Improved Player award last season. He's putting up those numbers on a terrible, horrible, no good, very bad team! Clearly, they shouldn't count!
This season, Love and his
race-transcendent
game are once again storming through the league to the tune of 25.5 points and 13.5 rebounds per game, and now those same detractors are hailing Love as one of the best power forwards in the league. Yet you'll be hard pressed to find a drastic difference in Love's stats from last year to this one. The haters have converted because the Timerwolves are winning. But as integral as Love is to the Timberwolves success, so too is his new coach and his new quite-possibly-a-demi-god point guard. The onus is not on Love alone to win games, just as it wasn't on him when they lost all those games last year. Love's 30-30 game was no aberration, nor was his superhuman streak of 52 consecutive double-doubles. However, because they took place while his team was losing, those accomplishments are inexplicably tarnished in the eyes of those who call for an individual player to win games, despite the dirty secret that basketball is a team sport.
Context matters a great deal in the issue of empty statistics. In the case of Kevin Love, the notion that his numbers were "empty" because of his team's record ignores the fact that his numbers were the only reason the Timberwolves even won a game last season. Love led the league in Win Shares last season with 16.91. None of his teammates even surpassed 5.The Timberwolves guard rotation, those responsible for getting the ball to Love, was a veritable pu-pu platter of draft busts and non-starters. The cherry on top was Kurt Rambis, the head coach who insisted on running an offensive system that didn't fit a single player on the roster save for, oddly enough, Love. If anything, Love's performance last season is even more impressive than what he's currently producing.
Now, some may argue that these players ask for the blame, that if they want to be the star, they need to win like a star. Certainly, there's something to be said for a star player's contribution to a win, but it's a mistake to think they alone win the games. They may make the game winning shot, but more often than not, it was the work of the team that put him in the position to do so. Zach Harper said it best in his most recent power rankings: "we get too caught up in fantasy basketball and too caught up in this mythical folklore that a player should be able to carry any team to wins and the playoffs, instead of realizing how much of a team game the NBA has always been and will always be. There is no such thing as doing it all yourself."
Does a triple-double look better in a victory than in a defeat? Maybe, but a loss doesn't make it any less impressive (unless, of course, you're Ricky Davis). Still, it's not as if those numbers didn't happen. The argument that one player alone is responsible for his team's success is a square peg-round hole argument; it doesn't fit. To say a performance is hollow because it didn't result in a win is to discount the other numerous factors that contribute to victory. NBA players' superhuman displays of athleticism and talent belie their all too-human origins. Try as he might, Kevin Love can't win games by himself, and it's wrong of us to expect him to do so.
Related posts: