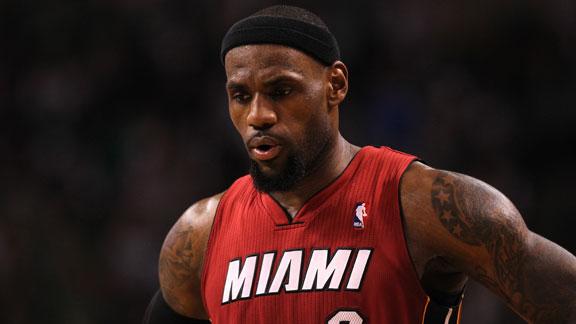 I've been doing hot yoga lately. It's been a great exercise in not just helping me get into better shape but it's also teaching me how to breathe.
Breathing can be a big problem when you're going through strenuous activities. Personally, I've always had a problem breathing when I'm working out. It's not that I have asthma or any kind of respiratory issue. My breathing is just fine during normal activities. For whatever reason, I have a problem remembering to breathe and regulating my breathing toward a normal state when I'm lifting weights, using the Stairmaster, or doing pushups or sit-ups.
I have no idea why this comes up. It isn't necessarily a nervous thing, although there are some rare instances in my life in which I find myself breathing abnormally. When I was asked to be a guest on a radio show the first few times, I'd find myself speaking and almost holding my breath at the same time. It was a nervous action that went away, but every once in a while I find myself doing it the first time I'm on someone's show.
For some reason though, I hold my lungs in when I'm working out. It's a habit I've tried to break on my own, but I find that it takes away from my concentration. Now that I've started doing hot yoga, I have no choice but to learn how to breathe properly. The workout itself is introspective. It's one of the few workouts that isn't ephemeral by nature. There aren't really short sets of exertion. Everything flows from one pose into the next, always requiring consciousness of movement and how it affects the next step.
With the added increased temperature, it strains not only the body but it strains your concentration. It forces you to focus on the basic parts of your workout. Your movements and holds have to break through your own mental limits. And in all of this time, you have to regulate your breathing. Controlling your breath into evenly distributed expulsions and intakes is how you learn to normalize the exertion for your body. 
The control of your breathing helps you trick your body into thinking the strength building you're putting it through is a normal process. The muscle shakes that happen as you hold a pose for longer than your body believes it can handle is what strengthens your core and builds power to go further into the workout. Concentrating on your breathing becoming normal not only increases the efficiency of your workout, but it also brings you to a focal point in your own head that blocks out the strenuous exercise hurdles you naturally encounter.
If you learn how to control your breaths during these moments, you can learn how to breathe and break through any activity – no matter how arduous it may seem.
Whether you want to call it choking or not stepping up in the big moment, I think it's safe to say many people have been disappointed with how LeBron James has conducted himself in pivotal games throughout his career. I'm not one that thinks he's necessarily a guy that can't handle the moment. We've seen him handle the moment far more often than we've seen him check out mentally. However, there are times (Games 5 and 6 against Boston in 2010, Games 3 through 6 of the 2011 NBA Finals) in which he's acted in such a peculiar manner that any explanation for his odd behavior seemed like a valid one.
LeBron is capable of doing whatever he wants on the court. He's capable of scoring as many points seem necessary to get the job done. It doesn't mean he can just drive to the basket at any time of the game. While that sounds good in theory, he's too smart of a player to consistently isolate and take on five players positioned perfectly to stop him from getting to the basket. Today's team defense doesn't allow for what our general idea of taking over entails. However, he does seem to be getting better at spotting the weak spots in a defense and pouncing on them.
For whatever reason, LeBron James didn't handle the final four games of the NBA Finals well last year. His defense was good at times but his offense was extremely passive. He didn't get to the free throw line. He didn't get barrages of points. He didn't leave his stamp or monogram branded on the series, no matter what. This year, he's been a monster in the playoffs. He's taken down the Pacers, Celtics and now the Thunder in crucial games.
When we saw him dismantle the Boston Celtics in Game 6 of this year's Eastern Conference Finals, we saw a look from LeBron James that we hadn't seen before. He was almost demonic in his demeanor. Nothing was enjoyable; everything was destruction. It was what many of his detractors and supporters wanted to see from him. We wanted to see him be all out of bubblegum when it came time to kick ass on the court.
Since his team went down 3-2 in the Conference Finals, James has been on a tear. He's averaging 33.4 points, 11.6 rebounds, and 11.0 free throw attempts while shooting 51.7% from the field. He has a true shooting percentage of 59.6% over these five games – arguably the biggest five games of his career. If his team had lost without reaching the Finals this year, the pressure on him would have been devastating. If his team loses to Kevin Durant's team in the NBA Finals this year, the aftermath for him will be torture.
And during this segment of games, all we've seen LeBron do is step up and not shy away from putting the team on his back. It doesn't mean he's been playing perfect basketball. He's making mistakes. He's turning the ball over, his assists are down, and his defense against Durant has been admirable but not totally effective. However, he's not hiding from the moment. He's not giving his critics much to criticize with his play.
He's regulating his breaths in the NBA Finals so far. He's kept his body shaking from stopping his exercises. His focus is pure right now and it's allowing him to keep his balance during the most important series of his career. We don't know if it's going to hold up. It's very possible the Thunder end up taking this series and sending LeBron James to 0-3 in NBA Finals appearances.
But as of right now, it looks like LeBron James has learned to control his breathing. It may be the thing that gets his legacy into better shape.
Related posts: